Servus Key Management
Do you know who's hands your organization's keys are?
Servus-Software solutions I Products I Key management
Secure key management
Key security covers carefull the management and storage of keys. Careful key security is very important for the company, especially in companies where external keys are stored. Are You working in a property maintenance, home care or other type of company that holds a lot of customer keys? Or are there multiple properties in your organization for which key management is your responsibility?
With Servus Software, key security can be affected in a number of different ways. Key management can be performed with browser-based software, which allows you to keep track of who has the keys in their possession, whether the keys have not been returned, manage locks, and hand over and return the keys using a signed acknowledgment form. The forms can be completely electronic if required, in which case the quotation of the keys will be confirmed by SMS or e-mail and the paper forms can be printed if necessary.
Turvallisuuteen voidaan vaikuttaa myös toteuttamalla avainhallinta täysin kontaktivapaasti Tähän tarjoaa ratkaisun avinhallinnan itsepalvelukioskit.
Avainhallintaohjelman lisäksi avainhallintakokonaisuuteen voidaan liittää erilaisia oheislaitteita, kuten RFID ja NFC-tagejä, lukijoita, allekirjoitusalustoja, QR- ja viivakoodi-lukijoita, sekä esimerkiksi (key cabinets)in which case the keys can be stored in a locked key cabinet and handed over with pre-defined access rights.
The most versatile key management and peripherals on the market
With Servus Software, you manage keys, lendings and returns, and orders for new keys. You can divide the responsibility for the keys into different units in your organization. Events are logged in real time. Whether your company is small or large, regardless of industry, with Servus You manage the key management of the entire organization either centrally or decentrally, for example between different offices and locations. Events are logged always in real time.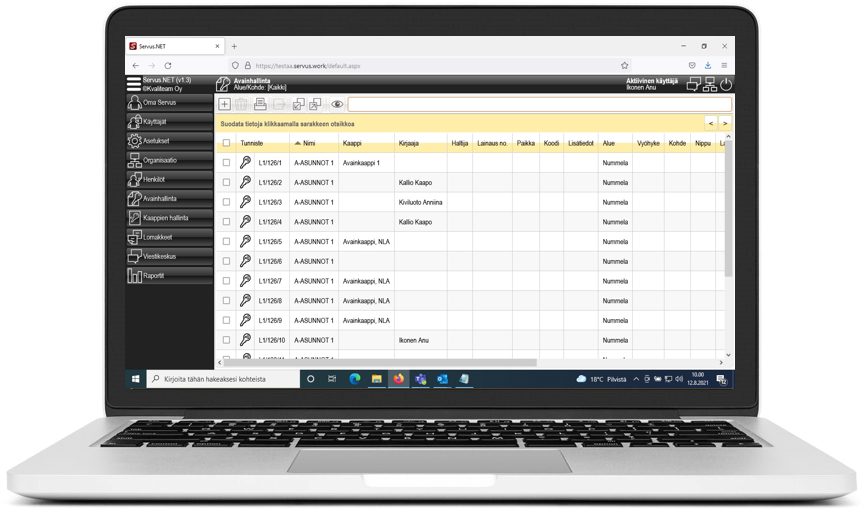 Fast electronic identification:
With ID, ID / driving license
With access control ID
Avain RFID- tai NFC-tunnisteella
Peripherals
Servus Key Management together with peripherals form a whole with which you manage keys safely and quickly. You can find real-time information on keys and even borrow keys on the field. Extremely simple and fast!
See peripherals below.
---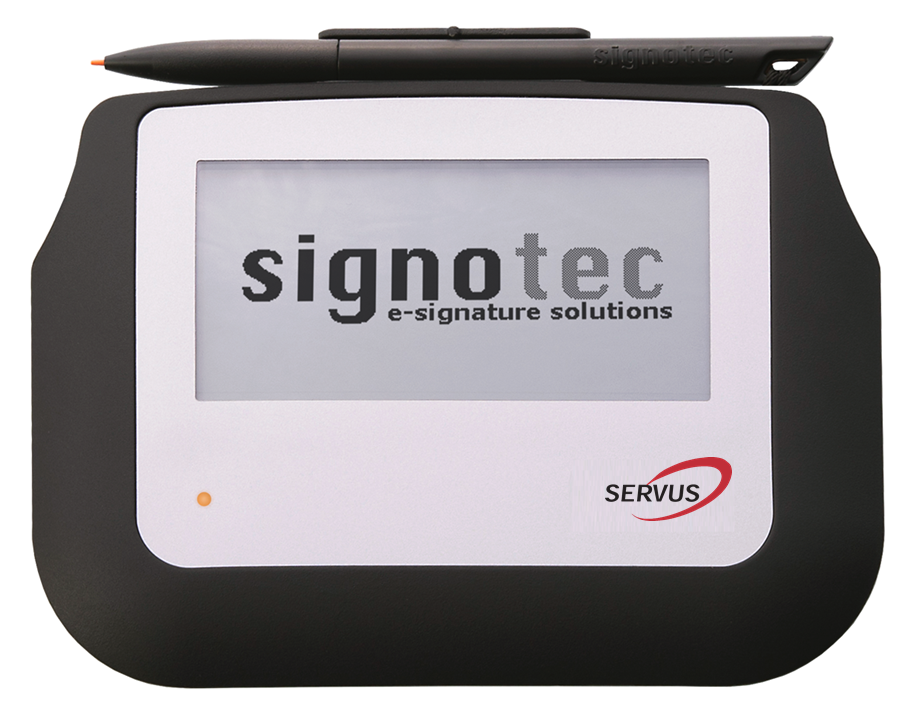 SAIK automatic key cabinets and lockers are manufactured by the needs of the customer.
In SAIK key lockers, the customer is free to decide on the desired equipment. Key slots and lockers of different sizes can be combined in one and the same solution - and leave room for expansion in advance if necessary. The cabinet is also suitable for public spaces. The customer can make choices down to the color of the frame and the details of the door.
Read more about key cabinets and lockers here.
Digital acknowledgment facilitates and speeds up the handover of keys and identifiers. With the signature pad, key management can be implemented completely digitally.
Read more about digisign here.
Does your organization need to tag keys or devices? If the keys move around a lot and are in the possession of several different people, it is recommended to tag them. Also when there is a need in the organization to monitor the use of keys more closely and you want to identify individual keys more reliably and easily, marking the keys is necessary.
In the Servus software, you can use RFID (RFID and NFC) and barcodes (barcode and QR code). With the help of the Servus mobile application, NFC codes can also be read with an Android smartphone.
We offer RFID, NFC tags and readers as well as barcode and QR code readers.